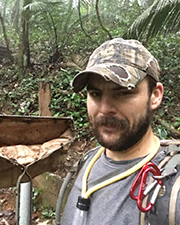 Stephen received his B.S. in Biology from the University of New Mexico and both an M.A. in Entomology and PhD in Ecology and Evolutionary Biology at the University of Kansas. His graduate research focused on the evolution and diversity of aquatic beetles, using various genetic methods to address questions across broad evolutionary timescales, 300Mya to present. Stephen entered the IRACDA program under the advisement Dr. Rob Moyle at the University of Kansas, where he is applying his genetic skillset to bird evolution, while learning new analytic techniques for parsing patterns of recent evolution in his aquatic beetles. Stephen is dedicated to increasing the participation of underrepresented demographics in STEM fields to represent the true diversity of our communities.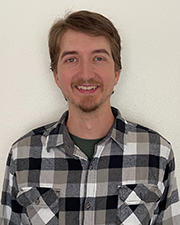 Jacob received his B.S. in biology from Louisiana State University, his M.A. in Ecology & Evolutionary Biology from the University of Kansas, and his M.S. and Ph.D. from the Committee on Evolutionary Biology from the University of Chicago. Having long been fascinated by birds, Jacob's research spans a wide breadth of ecological and evolutionary topics related to ornithology. His current research is focused primarily on the biogeography of birds and on the dynamics of species distributions. Jacob is an avid birder in his free time, and regularly contributes to and utilizes citizen science databases for his research. An ardent supporter of student research and experience, Jacob hopes to become a researcher and a lecturer to help students connect with the natural world while developing critical skills related to STEM research.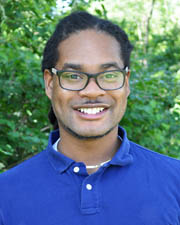 Originally from Mattapan, Mass., Rondy is a first-generation Haitian-American and an Ecologist at The Kansas Biological Survey. Rondy's training includes a B.Sc. in Biology from UMass-Boston (2013), and an M.Sc. in Evolution, Ecology & Behavior from Indiana University (2016); as well as a Ph.D. in Ecology from Penn State. Rondy's research interest spans the realm of applied and basic ecology. Rondy's past research topics have included the population structure of a non-indigenous weed, microbial bioprotection of crops, microbes in trophic ecology, and wood decomposition in eastern mixed hardwood forests. Currently, Rondy is interested in unraveling ways in which CO2 and microbes shape monarch's adaptive resource (i.e. milkweed).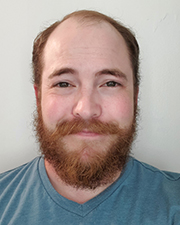 Jay received his B.S. in Chemistry from Truman State University and his PhD in Analytical Chemistry from Kansas State University.  His graduate research focused on the development and application of microfluidic technologies and techniques for the study of cancers and neuroinflammatory diseases.  Jay joined the IRACDA program at the University of Kansas and now works under Dr. Susan M. Lunte in the Department of Chemistry.  His current research is focused on developing single-cell analysis methodologies to enable a deeper understanding of neurodegenerative diseases, like Alzheimer's disease.  Jay is pursuing a career in academia where he hopes to shar his fascination with science to teach and mentor students in chemistry and STEM.